An entomofauna still very incompletely and heterogeneously known
About 3000 species of insects recorded ...
In Réunion, we currently know about 3000 species of insects and 200 species of spiders: 1150 species of Coleoptera, 40% of which are endemic to Réunion or Mascarenes, more than 650 species of butterflies and moths, one third of which is endemic, 23 species of dragonflies (two endemic), five species of stick insects (four endemic), more than 50 species of crickets and Grasshoppers (50% endemic), around 200 species of true bugs…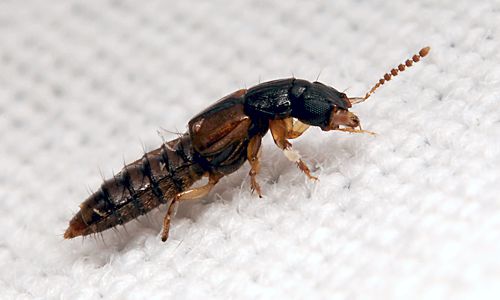 ... and twice more to discover
This knowledge has grown significantly over the past 15 years, for example, increasing the number of known Coleoptera species from 840 to 1150 species, but still remain very heterogeneous depending on the taxawe still know only a few Hymenoptera, very few Diptera, and practically nothing of the Myriapods. So we estimate that there are still twice as many species to be discovered than we currently know.